Posted by

Myers Yachts
Comments Off

on Yacht Brokers Work Both Ways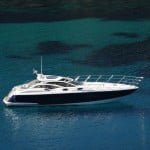 There is nothing quite like taking your own boat or yacht onto the open seas. There are so many interesting places to discover when you own your own vessel. With a proper sized craft you can cruise or sail anywhere in the world and discover cultures and countries at your own pace. There is nothing quite like cruising the seven seas as captain of your own ship.
Many boating enthusiasts start off on their boating careers with either a small powerboat or sailboat. As their love for more open sea adventures grow, they also discover that the size of their craft needs to grow. At this point in their sea career they will start looking for larger vessels that will take them to faraway places. This is one of the main reasons why a person will sell his powerboat or sailboat.
People today have very busy schedules. They work hard and they play hard. They [...]